Letter from our patient Natalja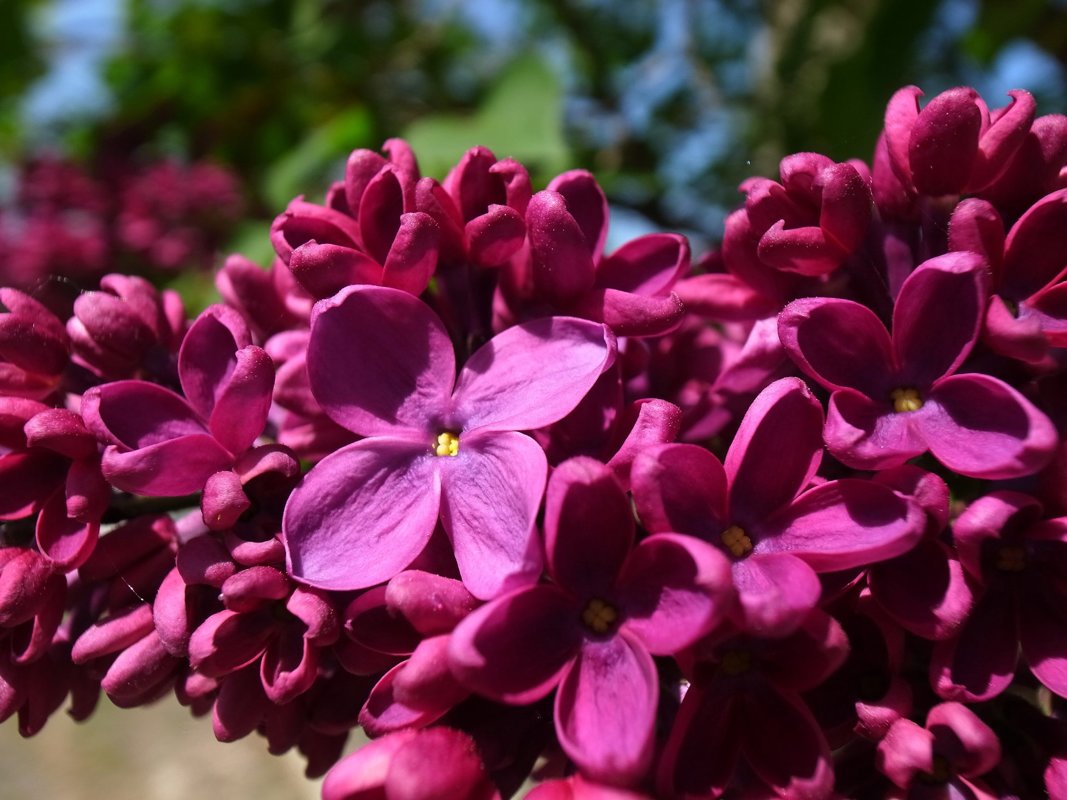 Hello!
I want to say a huge thank you to you, the Pink Train Foundation, for the support you provide people who have encountered this terrible disease.
I wanted to write and thank you sooner, but during treatment it was difficult to do so, because during the process I was scared to breathe, live or tell my story, in case any sudden movement or word out of place meant something changing.. the disease returning .. and things getting worse.
But I managed to pull myself together thanks to the support you provided. It gave me the strength to recover, look at the world from a different angle and fully breathe in the Spring air.
---
My story isn't just about one person's life, it's not just about me. I received my diagnosis while I was pregnant, actually in my last week of pregnancy. At the time I was expecting my first child, and I was 29 years old. In about the 7th month, I felt a lump in my breast, but at the time I thought nothing of it, I was pregnant and my breasts, and the lump, grew bigger, but somewhere deep inside I felt apprehensive, and felt this way in the month until my next doctor's appointment.
When I told the doctor, in my 8th month, about my suspicions, I was referred for a chest x-ray and, by the time I had it, was in my 40th week of pregnancy.

Everything that followed was a blur. After the x-ray, I was admitted urgently to the oncologist's clinic, without being told why, because no doubt it's the oncologist's job to tell patients their diagnosis. I remember sitting in the waiting room with my huge stomach, waiting for my diagnosis. The hope that the doctor had got it wrong didn't leave me for a long time. Even until I met with the doctors' council, I refused to believe that I was sick, very sick, and that I would have to endure all the treatment.
My husband and I decided that we wouldn't think about the disease until after the meeting with the doctors' council and everything had been confirmed. Now I realise this was the best decision. Yes, we denied the disease, it was already clear that I was sick, and that it was serious, but we wanted to experience the wonderful moments while our daughter was born, for her to come into the world care free, and with happy parents.
So that's what happened, even though I was rushed into hospital for an emergency Caesarean and suffered enormous pain subsequently.
But we managed to pull ourselves together and nothing was more important at that moment than our child. Now, looking back, I realise that if I hadn't had a child at that time, who gave me so much joy, I would have dealt with things differently, more painfully.
The following period was difficult, I started treatment, chemotherapy, had an operation, radiotherapy, I was unable to breastfeed, and ended up in hospital following complications from chemotherapy, unable to see my 2 month old baby, as I was in quarantine.
It was all a very traumatic experience, regardless of the huge support I had from my husband, and the joy I felt each day about my daughter. Only these things helped me move forward and keep fighting.
What I would like to wish for everyone, who experiences this terrible disease, is not to give up, keep fighting, and in order to do so, not only do you need support from loved ones, but also professional support. It helped me immensely to go for counselling, I went when treatment had nearly finished, I wanted to know if I would be okay, would I be able to live on, and how should I do so. Thanks to these sessions, I became reassured and finally came to terms with my disease and started planning for the future.
My physiotherapy sessions also helped a great deal, through them I regained confidence about my body, confidence that I would be able to live on, and move in the same way as before.
None of us know what awaits us tomorrow, whether we will be well or sick, happy or worried. This is why it is important to live, and, where necessary, fight, and appreciate what we have.
Thank you, once again, for giving me this opportunity, which helped me move, live and enjoy life to the full again!
Natalja
No comments
Leave a reply