Rimi donation campaign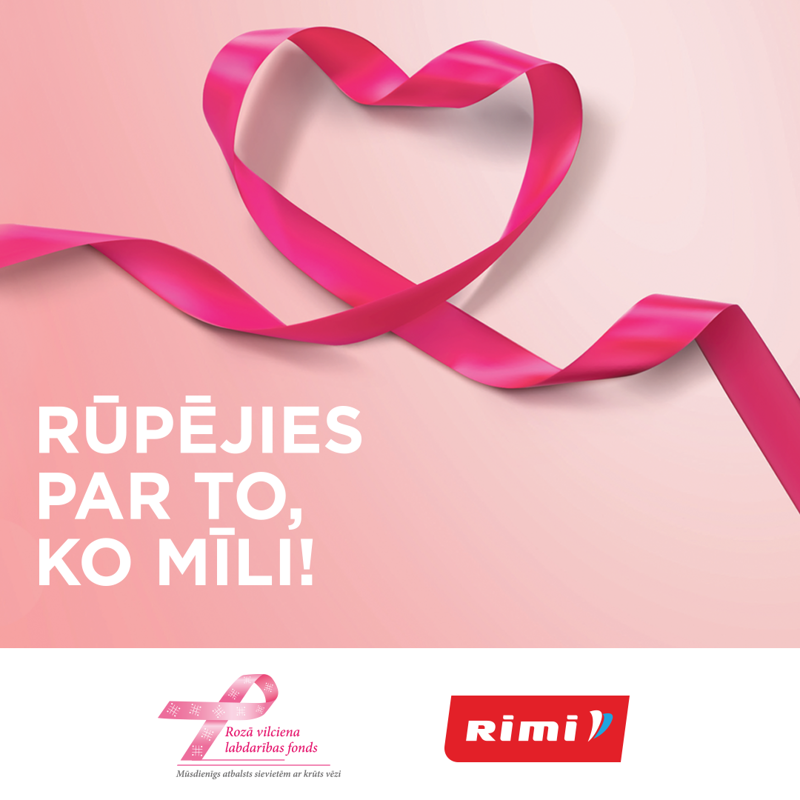 There is currently a great way for everyone to help support women affected by breast cancer in Latvia, by emptying their cash into the Pink Train Foundation donation boxes by the cashiers in all Rimi supermarkets, until 17 th March. The funds raised will be used to pay for individual counselling or physiotherapy sessions for women affected by this disease.
---
Every year in Latvia, over 1000 women receive the diagnosis "breast cancer". This news is a shock to any woman at any age, however, it has been shown that support and the knowledge that help is available is an important factor in better recovery rates. The early detection of breast cancer is also important, however, women are often afraid to go to their doctor in case they are diagnosed with the disease, not knowing how they will go on living in that case.

In 2018, the Pink Train Foundation provided support for 150 women in Latvia affected by breast cancer. We anticipate that in 2019 this figure will increase to 300 and, in order to cover this support, we need to raise at least EUR 30 000.
No comments
Leave a reply