Launch event at the British Embassy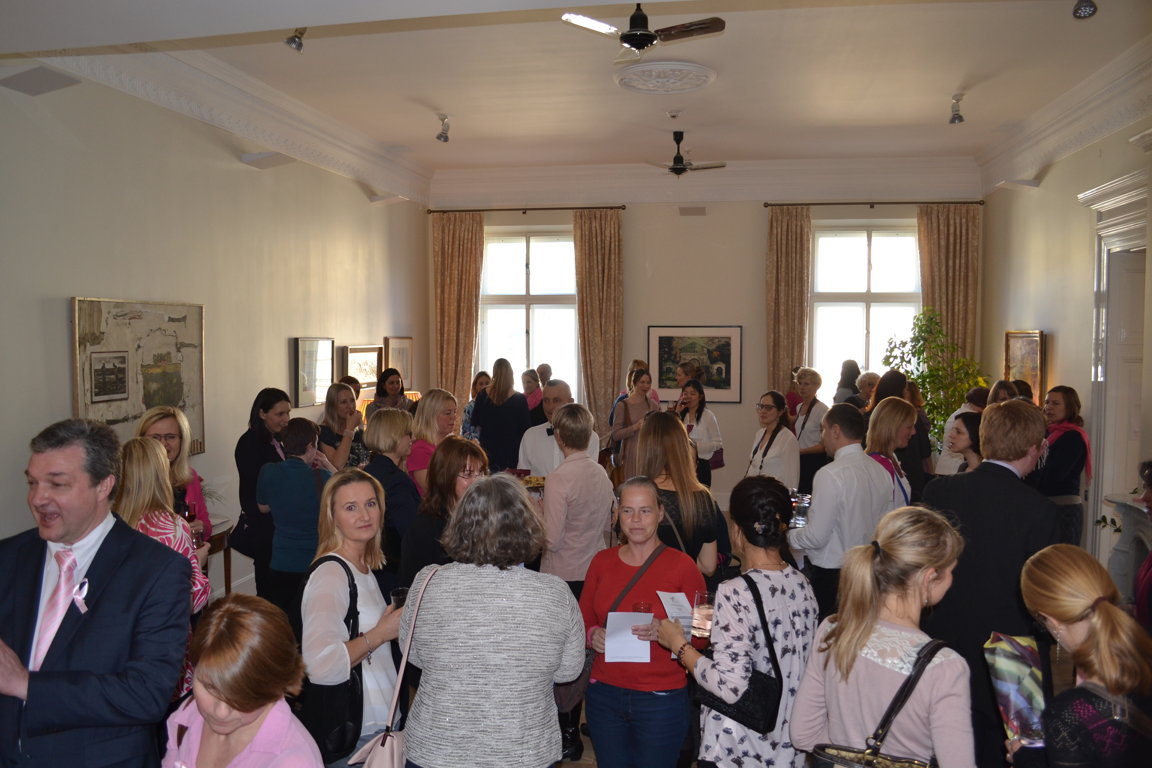 On 21st April 2015 the Pink Train Foundation's launch event took place at the British Embassy. The Foundation started its work in autumn last year and was officially registered as a charity in December 2014. The Foundation was formed in order to provide modern support for women in Latvia diagnosed with breast cancer: namely, individual consultations with a psychologist and sessions with a physiotherapist. The Pink Train Foundation organises various events to raise funds to help those women who need these services.
---
The launch event was well-attended by supporters "which proves that this subject is very topical. In Latvia, unfortunately, the State does not finance this kind of rehabilitation for women with breast cancer. Whereas in countries such as England, Sweden or America this type of support for patients and even their entire families is provided by similar organisations or is paid for by the State" explained the founder of the Pink Train Foundation, Zinta Uskalis.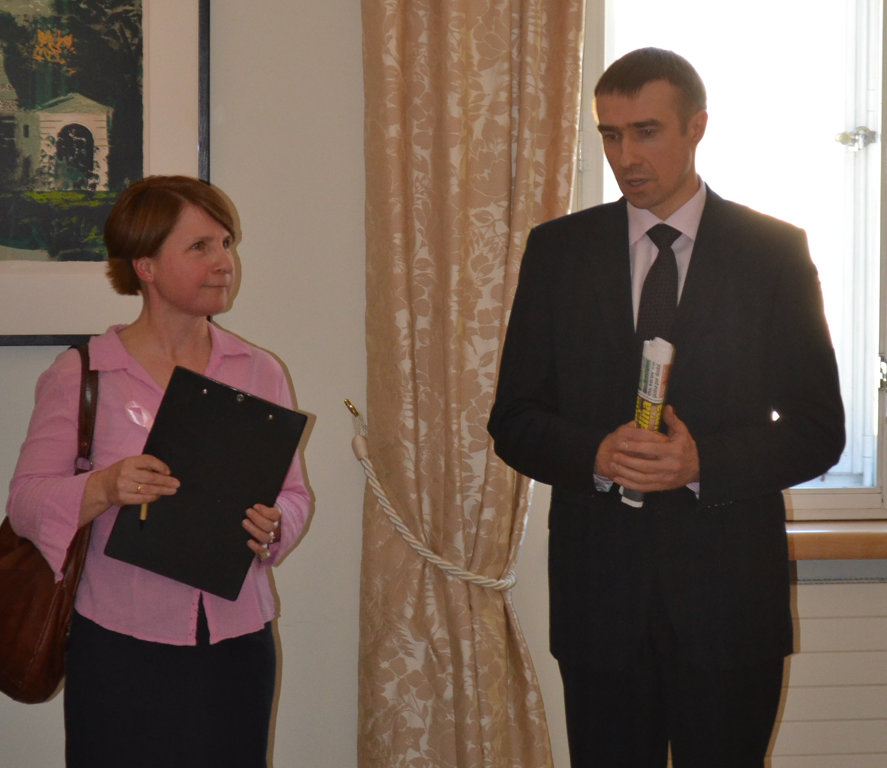 In his speech, Dr Arvīds Irmejs, Head of the Breast Care Unit at Paul Stradini University Hospital emphasised that any kind of support is important from families and from professionals. It has been proved that support and assurances that help will be provided are very important factors for more successful recovery.
The charity's patron, the British Ambassador H.E. Ms Sarah Cowley said she had agreed to act as patron partly because the disease has also affected her own family and she knows how important it is to get help in such cases; in the UK there are specially trained nurses who consult with the patients and their families as well as provide emotional and practical support; the Ambassador also knows the Foundation's board members, Zinta Uskalis, Livija Uskalis and Liga Karkle, and how dedicated they are towards fulfilling the Foundation's plans.

Why the Pink Train? Pink because this is colour of the internationally recognised breast cancer ribbon, and the train was chosen because the Foundation regularly organises train trips around for friends, families, colleagues and supporters, asking that people donate the equivalent cost of the train ticket to the Foundation. We also invite you to support the Pink Train Foundation's team who are running as part of the Riga Marathon on 17th May and ask that supporters donate at least 1 EUR per kilometre run by any of the 12 runners in the team.
You can find all information on how to donate on the website at
http://rozavilciens.mozello.lv/
under Donations. The website also contains other useful information about the services covered by the
Pink Train Foundation.
No comments
Leave a reply